Veel middelbare scholen, hogescholen en universiteiten hebben momenteel een GSA. GSA staat voor Gender en Sexuality Alliance. Scholieren, studenten en medewerkers zetten zich vanuit een GSA in om allerlei onderwerpen rondom gender en seksualiteit bespreekbaar te maken op hun (hoge)school, universiteit of in hun organisatie.
---
---
Onze GSA-coördinator
De GSA-coördinator bij COC Midden-Nederland is het aanspreekpunt voor deze GSA's. Ook organiseert de GSA-coördinator trainings- en ontmoetingsactiviteiten om mensen die actief zijn voor GSA's handvatten mee te geven en om samenwerking tussen GSA's laagdrempeliger te maken.
---
GSA Onderwijsstandaard
De GSA Onderwijsstandaard biedt docenten, scholen, scholieren, studenten en ouders meer informatie en concrete handvatten over wat je als GSA kunt doen of nastreven:
gsaonderwijsstandaard.nl
.
---
GSA Netwerk
Wil je meer weten over GSA's? Ga dan naar gsanetwerk.nl.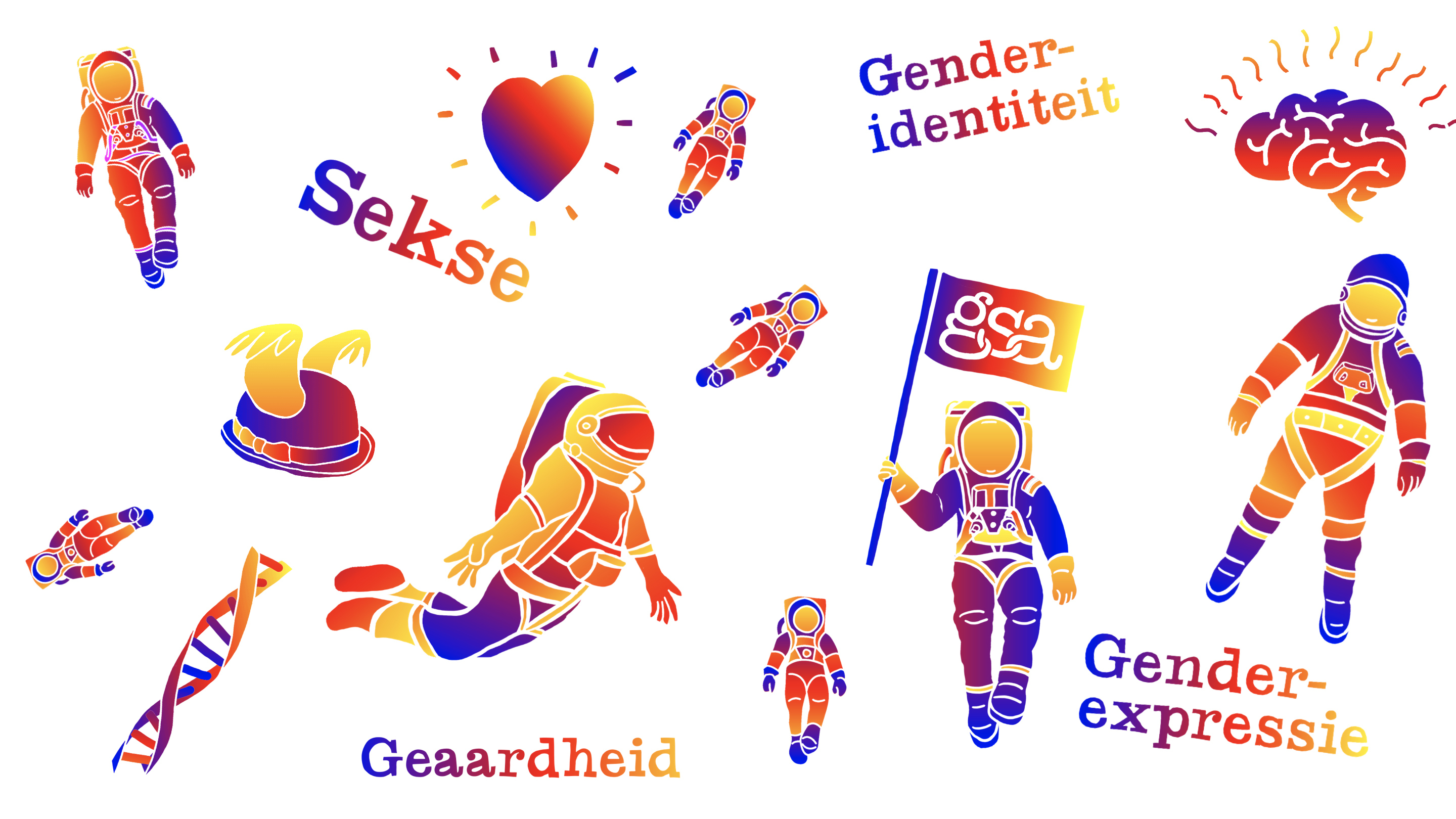 ---