Maak kennis met ons zingende bestuurslid Hugo van Amerongen!
De komende tijd willen wij je digitaal kennis laten maken met de hardwerkende en geweldige vrijwilligers van COC Midden-Nederland.
Het is nu tijd om je door middel van een interview voor te stellen aan… bestuurslid Hugo van Amerongen!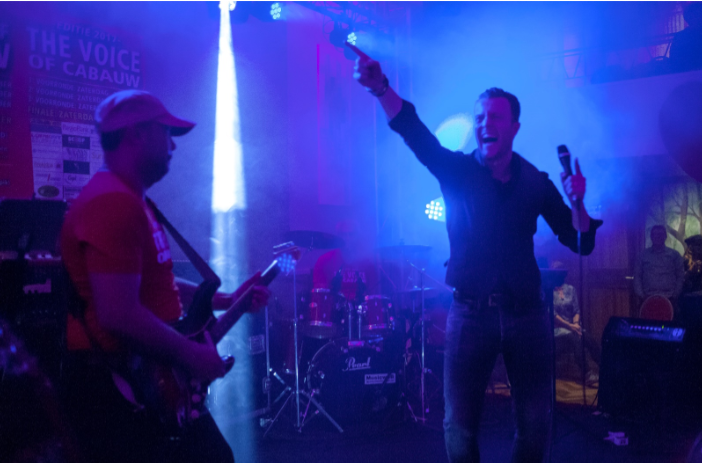 Hé Hugo! Voor welke werkgroep zet jij jezelf in?

"Ik span mij hoofdzakelijk in voor Cocktail, Respect2Love en Transactief."
Hoe ben jij bij COC Midden-Nederland terechtgekomen?

"Door Queeny van de Utrechtse gemeenteraad ben ik gevraagd om te solliciteren, gezien mijn bestuurlijke achtergrond en betrokkenheid bij de LHBTI-thematieken. Het was het toenmalige bestuur (Simon, Roos, Laura en Kim) dat een toegevoegde waarde voor COC Midden-Nederland in mij zag."
Wat is jouw hoogtepunt binnen het vrijwilligerswerk voor COC Midden-Nederland?

"Relatief kort ben ik nog maar bij COC Midden-Nederland betrokken. In de afgelopen negen maanden was het verjaardagsfeest van COC Midden-Nederland op 18 januari jl. een hoogtepunt. Dit, omdat uit die viering bemoediging, waardering, positiviteit en plezier sprak. Dat zijn kernwaarden waar ik het voor doe."
Wie inspireert je of wat inspireert je om beter te worden in wat je doet?
"Oprecht geloof ik dat ieder mens inspirerend kan zijn, als diegene zichzelf kan zijn. Het innovatief zijn van mijn ene broertje, de toewijding van mijn moeder en andere broertje en de discipline van mijn vriendin en mijn vader zijn inspiratiebronnen uit mijn directe omgeving.
Minder dichtbij, maar voor mij ook zeker inspirerend, zijn Louis van Gaal en Mark Rutte. Vooral vanwege hun leiderschapsstijl. Brigitte Kaandorp en Jack Nicholson zijn voor mij inspirerend, omdat ze innemend zijn qua karakteristiek.

Verder zijn Glenn Hughes en David Coverdale voor mij een inspiratie op muzikaal gebied. Ik houd er ook van om op het ware leven gebaseerde films te kijken. Ook lees ik biografieën van grootheden, op zowel de voor- als achtergrond. De drijfveer om de beste versie van mezelf te zijn, vind ik vooral in een trotse familie."
Wat is het beste advies ooit dat je ooit hebt gekregen, wat je met ons wilt delen?
"Ik heb net als iedereen veel adviezen in mijn leven ontvangen. Van nature heb ik een bepaalde geldingsdrang en ben ik erg behoeftig naar feedback en erkenning. Ik denk dat ik me daardoor meer dan gemiddeld bewust ben van de vele adviezen die een mens direct dan wel indirect krijgt op een dag. De grootste eye-opener in mijn leven was dat we de zaken niet zien zoals ze zijn, maar zoals we zelf zijn. Ik pas dit nog elke dag toe om zo objectief en volledig mogelijk in al mijn handelen en wandelen te zijn."
Welke televisieprogramma's weiger je te kijken? En waarom?
"Ik weiger soapseries te kijken, omdat het mij afleidt van zaken waar het voor mij echt om zou moeten draaien. Op afstand en te veel kijken naar kunstmatige ellende of geluk van anderen vertroebelt de kijk op de eigen situatie, omgeving en relaties. Het beïnvloedt de belevingswereld en normen en waarden op een foute manier en verslechtert daarmee sociale verhoudingen."
Wist je dat …
… bestuurslid Hugo dankzij zijn gouden strot in 2017 bekroond is tot The Voice of Cabauw?