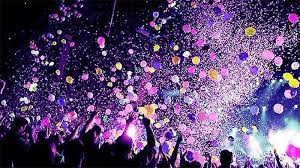 Prettig Anders, daar zijn we weer!!!
Beste allemaal,
Nu de belangrijkste beperkingen door Covid weer weg zijn, gaat Prettig Anders weer van start!
"Prettig Anders" is een soos, georganiseerd vanuit het COC voor iedere LHBTIQ+'er met een licht verstandelijke beperking in de ruime omgeving van Utrecht. Regelmatig zullen we bij elkaar komen voor ontmoeting, spelletjes, leuke activiteiten met elkaar of het vieren van (Kerst-/ Roze/ andere) feestjes.
Wanneer: Zaterdagmiddag 23 oktober van 14.00 – 17.00 uur
Waar: SiloKerk in Utrecht, Herenstraat 36, 3512 KD Utrecht
Met wie: Met jou, jullie, iedere LHBTIQ+-er die zich jong genoeg voelt en wil komen
Extra informatie:
Zaterdag 23 oktober gaat het gebeuren!
Een nieuwe Prettig Anders-party, gewoon om elkaar weer eens te zien en spreken na al die jaren.
Hoe is het met je, waar ben je mee bezig?
Het programma is laagdrempelig, leuke activiteiten om weer eens bij te kletsen en (nieuwe) gezichten te leren kennen. We zorgen voor lekkere hapjes en drankjes en gezelligheid, als jij komt wordt het vást nog gezelliger!
We willen graag weten wie er komt, dus geef je op per mail of via Facebook.
Wil je meer informatie, mail naar :
Simon Klein (coördinator)